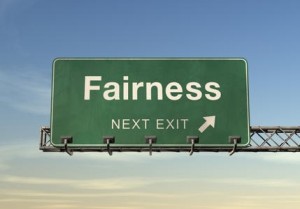 CloudCompare is a Free software. Free as in "Free speech", not as in "free beer".

Developing and maintaining a software is never free (no magic in this world).

If CloudCompare helps you make (or save) a lot of money, then please contribute or donate.

P.S.: if you really can't, at least send us an email to say thanks ;-)
P.P.S.: we are also in need of equipment (scanners, computers, graphic cards,
hard drives,
etc.)
P
.
P.P.S.: we also like nice datasets!
(Manufacturers that are already contributing or supporting us: DotProduct, 2G Robotics, Riegl, Geoslam)
Latest stable release (2.10.2
Zephyrus

)



CloudCompare 2.10.2
installer version

CloudCompare 2.10.2
7z archive version

ccViewer 1.38
7z archive version

Windows 64 bits
Windows 64 bits Stereo(support for NVidia 3D Vision and Oculus Rift)
Mac OS 64 bits
Thanks to Andy Maloney, MacOS

apps

are available here

Linux 64 bits
Now thanks to Alberto Mardegan (and Romain Janvier), there is a "universal" snap package for Linux.
On Ubuntu, starting from version 16.04 it's as simple as typing "snap install cloudcompare".
On other distributions, you may need to install snap first (please refer to the corresponding documentation if necessary).
Snaps are published in 3 channels: "

stable

", "beta", and "edge".
The "stable" and the "beta" channel deliver the latest stable and beta versions of CloudCompare while "edge" delivers nightly builds and may eat your laundry. You can switch at any time between these three channels by launching "sudo snap refresh --<channel name>" in your terminal.

Sources
git repository: https://github.com/cloudcompare/cloudcompare (for compilation instructions, refer to the BUILD.md file)
Last version compatible with old intel / ATI graphic cards (
2.6.3 beta

)




CloudCompare 2.6.3

beta


installer version

CloudCompare 2.6.3

beta


7z archive version

Windows 64 bits
Notes about the archive versions (
7zip

):
Windows 32 bits
For Windows 32 bits, the last supported versions were CloudCompare 2.6.2 (installer:

and archive:

) and ccViewer 1.34 (archive:

)

Newest functionalities:
see the 'CHANGELOG.md' file and the latest release notes for a list of the latest features
Oculus Rift and NVidia 3D Vision support with the

Stereo

version (Windows only)

2.5D volume calculation, new LOD mechanism, faster Cross Section tool
new version of the 'Clipping box' tool with automatic contour extraction
support for 3D mouses (3dConnexion devices)
BIN "V2" format can save about anything, with all display options.
Various labels are now available in CloudCompare (see this for a quick overlook).
E57 format (ASTM E2807 standard) now supported (thanks to libE57 - https://www.libe57.org/)
See the list of all methods: https://www.cloudcompare.org/doc/wiki/index.php?title=Methods
Plugins
See the list of all plugins: https://www.cloudcompare.org/doc/wiki/index.php?title=Plugins.


Sketchup plugin
This plugin will let you 'paste' points selected with the 'Point picking list' tool of CloudCompare in Sketchup. It has been developed by P. Biani (see his website).



Mind that the documentation of fthis plugin is only in french

for now.